JM Finn's David Higham on why investing in the sector is becoming more popular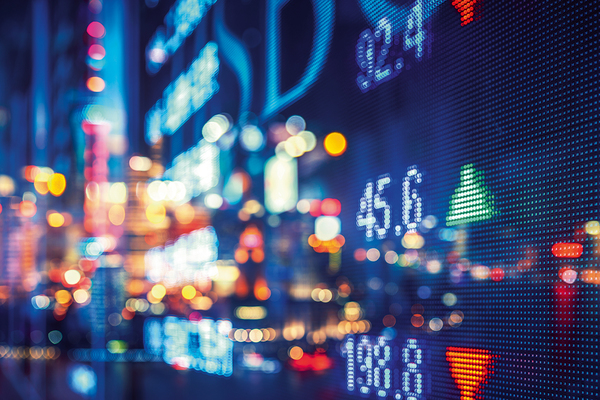 JM Finn is a long-standing investment manager for private and professional investors in the UK. We have more than £8.8bn of funds under management and administration on behalf of more than 23,000 investors.
The investment we made in Civitas Social Housing in its £350m initial public offering (IPO) in November last year was the first time we had placed our clients' money in the social housing sector and we are happy with the performance to date. Indeed, I received some very supportive feedback from clients of JM Finn. They were enthused by the strong investment merits and social benefits that would result from raising the money.
In this article I'll explore what we look for in a good investment for our clients and therefore why we took the step to invest in the social housing sector.
As you would expect of an investment manager, we do a substantial amount of due diligence before entering into investments on behalf of our clients. For many years the finance needs of housing associations have been met through traditional banking relationships, topped up with some limited exposure to the bond markets. Coupled with a more generous capital grant system, this approach served housing providers and their residents well.
However, the tightened lending criteria in the wake of the credit crunch in 2008 and the change to the grant funding system in England in 2010 altered all of this. To continue building more homes to meet housing need, housing providers needed to access additional sources of funding and turned increasingly to other financiers – particularly on the capital markets.
For the past seven years this market has been maturing; more information is available and the understanding of needs on both sides – financiers and housing providers – has increased.
This emerging track record of a solid relationship has been successfully supported by regulator the Homes and Communities Agency.
We were among the first investors to meet Civitas on its fundraising IPO and, in my view, its pitch was compelling. There is a strong social case for the housing sector and a strong investment rationale on behalf of my clients.
Potential benefits
For discretionary portfolio managers such as JM Finn, with clients generally looking for diversified portfolios to be managed for them according to their objectives and risk tolerances, investing in social housing was a compelling opportunity.
There is a huge shortage of social housing, with around 1.2 million people on local authority waiting lists in England. Recent government policy and funding decisions, as well as the ambition from the current administration to ramp up housebuilding to 200,000 a year in England by 2020, give an important context.
"With clients generally looking for diversified portfolios to be managed for them according to their objectives and risk tolerances, investing in social housing was a compelling opportunity."
This means housing associations and local authorities must evolve to become more cost and operationally efficient. As a result, there's an excellent case for acquiring built portfolios of social and supported housing from housing associations and local authorities around the UK, and helping free up landlords' balance sheet capacity. With this approach, social landlords are able to unlock capital held in their existing properties, enabling them to make important decisions about developing much-needed new homes.
The housing association or local authority also has the opportunity to restructure its housing portfolio, identifying properties that are being under-used and putting them to better use, ensuring the homes help to meet housing need and are available to social tenants for the long term. Importantly for us as investors in social housing, the housing association or local authority continues to manage the properties and remains responsible for collecting rents.
For Civitas, the target yield for investors in the first year is 3% as the funds are invested and 5% thereafter – and this is index-linked to the Consumer Price Index. I knew these were returns that would be attractive to JM Finn clients, due to their inflation-linked, long-term lease agreements, leading to inflation-protected capital values. They are particularly desirable at a time when interest rates are near to zero and where the onset of higher inflation feels like a potential threat.
Long-term rental or lease agreements between 10 and 40 years provide confidence in the capital adequacy of the counterparty, especially when considering that the regulator has a strong track record and there has never been a credit loss in this sector. In addition, large housing associations are able to secure long-term debt at well below 2%. I expect this investment to provide a relatively low level of volatility and to provide returns that are fairly de-correlated from the wider stock market. This is important when building diversified portfolios.
As I mentioned, I have been struck by the positive feedback from our clients following this investment. It is not only helping to meet their investment objectives, with the solid investment rationale outlined above, but they are also enthusiastic about the social benefits being derived from the money being raised.
On behalf of our clients, JM Finn is keen to continue to support the social housing sector into the future.
David Higham, senior investment manager, JM Finn
This article was written independently and was commissioned as part of a package sponsored by Civitas Social Housing